Paul A. Enns MD
Adult Hip & Knee Reconstruction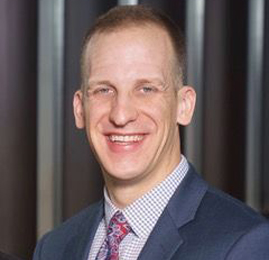 Paul A. Enns MD
Dr. Paul Enns is a board certified Orthopaedic Surgeon who is fellowship trained in Adult Hip and Knee Reconstruction. He is a native Wichitan and attended both undergraduate studies and medical school at the University of Kansas. He went on to complete a residency in Orthopaedic Surgery at the University of Kansas-Wichita. Following residency, Dr. Enns completed the New York University/Insall Scott Kelly Fellowship in Adult Hip and Knee Reconstruction, which gave him experience and skill in a wide variety of surgical technique and pathology from leaders in the field.
Paul is excited to return to the Wichita area to begin practice and to serve the needs of the community that helped to raise him.
His goal is to treat degenerative conditions of the hip and knee in the both routine and complex situations. He has an interest in robotic surgery, unicompartmental knee replacement, muscle sparing anterior hip replacement, and revision hip/knee replacement surgery.
In his spare time, he enjoys spending time with his family and friends, rooting for local sports teams, and staying active outdoors.
Dr. Enns is a member of the American Academy of Orthopaedic Surgeons, Kansas Medical Society, and the Medical Society of Sedgwick Country.
---
Testimonials