Patricia G. McQueen, PA-C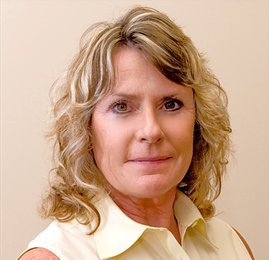 Patricia G. McQueen, PA-C
Patricia McQueen serves as physician assistant for Dr. Robert Cusick. She has worked as a physician assistant in orthopaedics for upper extremity, lower extremity and total joint surgeons. She enjoys working with patients to maximize their best outcomes and says, "Spine surgery can make a tremendous change for the better in the quality of a patient's life."
Patricia received a Bachelor of Science degree from the Physician Assistant Program at Wichita State University. Patricia is certified by the National Commission on Certification of Physician Assistants and licensed by the Kansas State Board of Healing Arts.
She enjoys golf, cooking, fishing, hunting and spending time with her family.