Abby Siler, DPT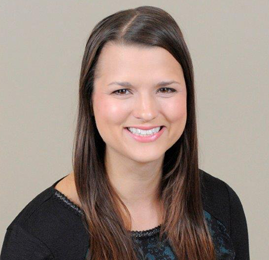 Abby Siler, DPT
Abby Siler is an energetic and friendly physical therapist eager for the opportunity to work with post-orthopaedic patients. She strives to return her patients to their ideal level of activity with minimal restrictions following a variety of orthopaedic procedures. Abby enjoys working closely with physicians and staff to provide comprehensive treatment plans that take all facets of the patient's care into consideration.
Abby is a proud graduate of Wichita State University receiving both her Bachelor of Arts in Exercise Science and Doctor of Physical Therapy degrees from WSU. She is licensed with the Kansas State Board of Healing Arts and is a member of the Kansas Physical Therapy Association. After completing her initial training, she has gained experience in a wide range of settings including inpatient neurology, pediatrics, and outpatient orthopaedics.
Outside of her practice, Abby loves being outdoors, hiking, and traveling with her husband, John. She is mom to her Pomeranian, Todd, is a lifetime runner, and an avid Kansas Jayhawk fan. Rock Chalk, Wu Shock!