Letitia Dakin, DPT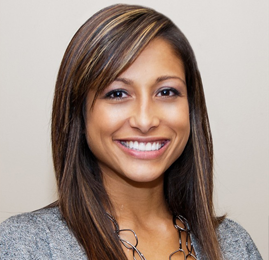 Letitia Dakin, DPT
Letitia Dakin, a physical therapist in rehabilitation, specializes in applying education, manual skills, and exercise programs to return her patients to their previous level of function. "Kansas Orthopaedic Center's mission aligns with my goal of working within an environment of interdisciplinary care to ensure efficient and best practice care for patients," says Dakin. Her experience includes a variety of orthopaedic injuries and she has worked with patients post-surgery, in addition to general orthopaedic issues with emphasis in ankle, knee, shoulder and sports related injuries. Letitia enjoys working with patients of various ages and activity levels. Her treatment philosophy is to empower patients through education, exercise, and using the KOC team approach to overcome diagnoses.
Letitia earned a Bachelor of Arts in Exercise Science at Wichita State University and went on to receive her Doctorate of Physical Therapy degree at Wichita State University. She is licensed with the Kansas State Board of Healing Arts and is a member of the Kansas Physical Therapy Association.
Letitia enjoys outdoor activities including running, snowboarding, boating, and attending sporting events. In addition to being a mom, she loves traveling with her husband and spending time with her family.