Steven T. Ericksen, M.D.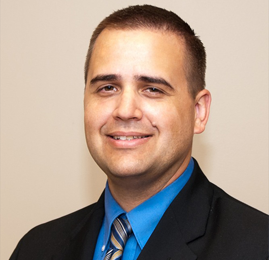 Steven T. Ericksen, M.D.
Dr. Steven Ericksen is a board-certified Orthopaedic Surgeon specializing in spine surgery. He received his medical degree from the University of California, Irvine, and completed his five-year residency in orthopaedic surgery at the University of Toledo Medical Center in Ohio.
He completed a fellowship in spine surgery at the accredited William Beaumont Hospital in Michigan.
At the Kansas Orthopaedic Center, Dr. Ericksen focuses on the diagnosis and treatment of operative and non-operative disorders of the spine. Back pain can be a debilitating problem and a major life disruption. Dr. Ericksen uses advanced surgical techniques including the most cutting edge minimally invasive, x-ray guided procedures to treat back and leg pain, spinal deformity, and traumatic injuries of the spine.
He is a member of the American Academy of Orthopaedic Surgeons, Kansas Medical Society and the Medical Society of Sedgwick County.
---
Testimonials