James B. Weihe, M.D. (Y)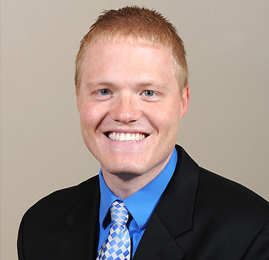 James B. Weihe, M.D. (Y)
Dr. James Weihe is board-certified in pediatrics and specializes in non-surgical management of a wide range of pediatric orthopaedic conditions. He specifically enjoys the treatment of clubfeet, developmental dysplasia of the hip and fractures. After earning an undergraduate degree in Spanish from the University of Kansas, he went on to receive his medical degree from the University of Kansas School of Medicine in Kansas City, Kansas. He then completed a three-year residency in general pediatrics at Wake Forest Baptist Medical Center in Winston-Salem, North Carolina. During his residency he developed a passion for pediatric orthopaedic care and subsequently completed a one-year fellowship in non-operative pediatric orthopaedics at Norton Children's Hospital in Louisville, Kentucky.
He believes each visit should be fun, not only for the patient, but for their parents and caregivers. By taking the time to listen to questions and concerns, and offering understandable explanations, he feels the patient-physician relationship is strengthened, and will result in a more successful outcome. The patient-physician relationship is also improved when both parties are able to speak in the same language, which is what led him to get a degree in Spanish so that he may converse with patients in their preferred language.
Dr. Weihe is a member of the American Academy of Pediatrics, Kansas Medical Society and the Medical Society of Sedgwick County.
Both he and his wife grew up in the suburbs of Kansas City and are excited to return closer to home with their family. They enjoy swimming, water sports, basketball, volleyball and cheering on their favorite teams in the Jayhawks, Royals and Chiefs.