James L. Gluck, M.D.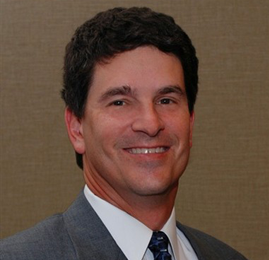 James L. Gluck, M.D.
Dr. Gluck is a board certified shoulder and upper extremity Orthopaedic Surgeon specializing in surgery of the hand. After earning undergraduate degrees in chemistry and biology at Youngstown State University, Dr. Gluck went on to receive his medical degree from Northeastern Ohio University School of Medicine. He then completed a five-year residency in orthopaedic surgery at Henry Ford Hospital in Detroit. In addition, Dr. Gluck holds a fellowship in hand and microvascular surgery from the University of Iowa.
Dr. Gluck sees his role as being both a healer and educator. He believes that a physician must not only provide a diagnosis, treatment plan and treatment, but should also inform patients of the medical options available to them and guide them in making healthcare decisions.
Dr. Gluck holds numerous professional associations including the American Academy of Orthopaedic Surgeons, Arthroscopy Association of North America, Past President of the Mid-Central States Orthopaedic Society, Kansas Medical Society and the Medical Society of Sedgwick County. He is also a Clinical Assistant Professor at the University of Kansas School of Medicine in Wichita.
---
Testimonials