Prince T. Chan, M.D.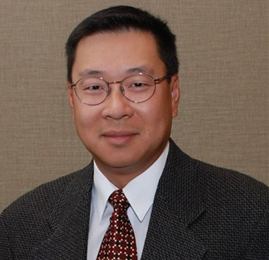 Prince T. Chan, M.D.
Dr. Chan is a board certified Orthopaedic Surgeon specializing in hand, microvascular, wrist and upper extremities surgery. He is a 1993 graduate of the Indiana University School of Medicine and completed a five year orthopaedic residency at the St. Louis University School of Medicine. Dr. Chan holds a fellowship in Hand Reconstruction and Microvascular Surgery from the Mayo Clinic in Rochester, Minnesota.
Dr. Chan believes in developing a healthy and trusting patient-physician relationship. He feels it is important to educate and provide patients with information concerning their diagnosis, and all avenues of treatment options with the expected results and outcomes. He believes, that through communication and by taking the time to listen to patients, an optimal treatment plan can be established.
Dr. Chan holds several professional associations, including the American Academy of Orthopaedic Surgeons, Kansas Medical Society and the Medical Society of Sedgwick County. He has also published numerous articles on orthopaedics. Dr. Chan is a Clinical Assistant Professor in Orthopaedic Surgery at the University of Kansas School of Medicine in Wichita.
---
Testimonials